Description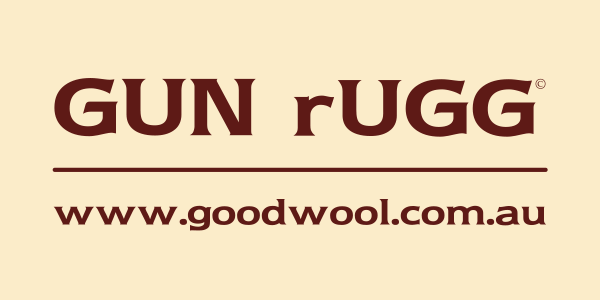 Protect your pistol with The GUN rUGG, hand crafted from genuine Australian sheepskin in Australia.
The GUN rUGG is a sheepskin pouch that zips together for pistol storage and transport. It is made from 15mm pile wool on sheepskin.
Sheepskin is hygroscopic so it absorbs moisture from the environment keeping pistols safe and dry.
Sheepskin is a great insulator, preventing your pistols from getting too hot or too cold.
Sheepskin offers protection against bumps and scrapes.
Sheepskin wool fibre is coated in lanolin, which resists the growth of bacteria, dust mites and protects against dirt. Pollutants stay on the surface of the wool, making it easier to clean.
The GUN rUGG can be washed and is very durable. It is not dramatically affected by oil.
Sheepskin offers a premier product. Luxury, exclusive and handmade.
Stand out from the crowd with your GUN rUGG!
GUN rUGG Pistol Pouch Sizes
Small: 28cm x 20cm (when closed) $95
Medium: 36cm x 20cm (when closed). Suits all semi-automatic pistols up to 6" barrel. $110
Large: 41cm x 20cm (when closed). Suits all black powder & other revolvers with 8″ barrels. $120
Extra Large: 50cm x 23cm (when closed). Suits all air pistols, free pistols. $130
2 XL: 61cm x 23cm (when closed). Suits pistols with compensators added $180
Action Pistol Special Size: 35cm x 32cm when closed.  $175